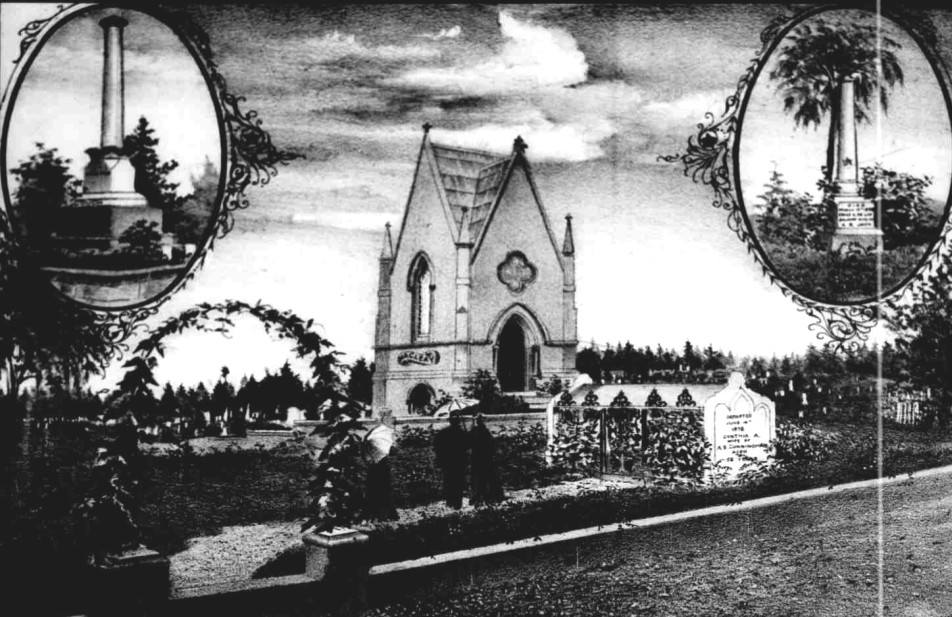 "I enjoyed the Historical Tour – I've taken it twice! – but what about the rest of the cemetery? What is that structure? Who is this and why is their name familiar? Is this granite? What does this symbol mean?"
Lone Fir is 30 acres and 25,000 (est.) burials. It's too much for one two-hour tour. We've created two tours: one covers the area north of the main road, the other covers the area south.
Come join us for the North Tour in October, then the South Tour in November – we'll continue to alternate tours/months.
Begins Saturday, October 7, 2017, North Tour; continues Saturday, November 4, 2017, South Tour.
10 a.m. – 12 p.m., meet at the Soldier's Memorial.