Founded in 2000, Friends of Lone Fir Cemetery is an all-volunteer, 501(c)(3) organization dedicated to education, preservation and restoration efforts for the cemetery. With its first burial dating back to 1846, Lone Fir is the oldest cemetery in the Portland area and the largest of 14 historic cemeteries managed by Metro regional government. Through fundraising events, monument repair workshops, clean-up days and historic tours, Friends of Lone Fir strives to raise dollars and awareness to overcome the inevitable deterioration that many of America's oldest cemeteries face. Metro still coordinates burials nearly every week in the cemetery, and Friends of Lone Fir seeks to honor the deceased and their survivors through encouraging community involvement in this treasured greenspace. Lone Fir Cemetery is on the National Register of Historic Places and was named one of the top 10 cemeteries in the world to visit by National Geographic Traveler Magazine.
October 31
Time: 5:00 p.m – 9:00 p.m.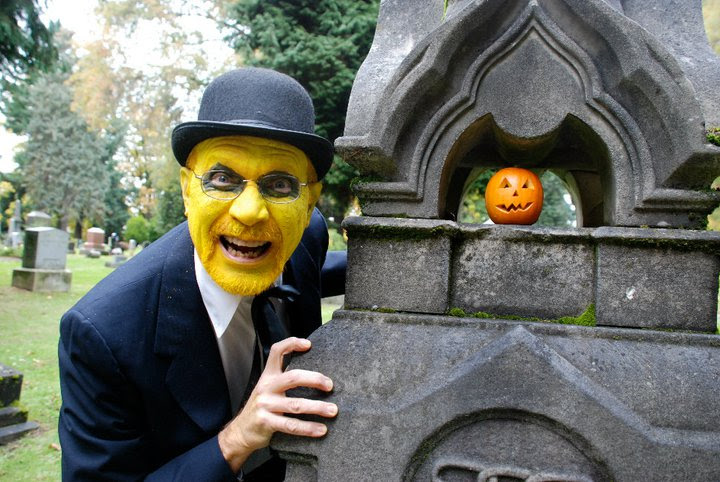 Online Ticket Sales begin September 2nd at 9 AM (details TBA):
General = $10
Youth (12 & under) / Seniors (60+) = $5
Walk-In Ticket Sales
General = $15
Youth (12 & under) / Seniors (60+) = $5
Our much-loved holiday tradition is back!
Ghostly guides escort groups of guests on one of two candle-lit
routes where they meet some of the cemetery's residents
and hear the unusual circumstances surrounding their untimely departures.
Warning: This tour features mature topics.