Friends of Lone Fir Cemetery offers many events opportunities to enjoy the cemetery and get involved. Keep watching this site as more items are added to our calendar.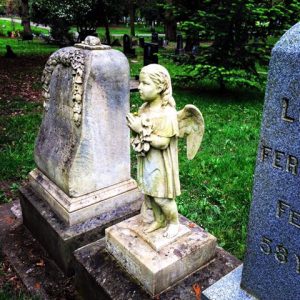 Fourth Tuesday of the Month
January 28
February 25
March 24
April 28
May 26
June 23
July 28
September 22
October 27
November: No MEETING
December : NO MEETING
6:00p – 8:00p
New Seasons Market Woodstock – Community Room Upstairs
4500 SE Woodstock Blvd, Portland, OR 97206
Questions: info@friendsoflonefircemetery.org
Want to meet other volunteers and become more involved in FLFC? Come sit in on our monthly board meetings.
Want to get to know the cemetery better? Take one of our monthly tours. Tours highlight Portland's founders and regionally-known pioneers.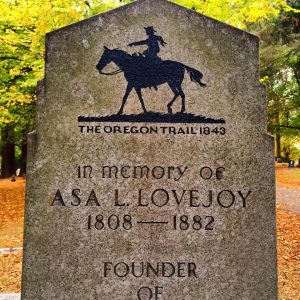 Second Saturday of the Month:
January 11
February 8
March 14
April 11
May 9
June 13
July 11
August 8
September 12
October 10
November 14
December 12
10:00a – 12:00p
Cemetery, Soldiers Monument
Cost: $10 per person
Tickets
Questions: Linda Werts (lindysj@msn.com)
Guided Tour: The Rest of the Cemetery!
"I enjoyed the Historical Tour – I've taken it twice! – but what about the rest of the cemetery? What is that structure? Who is this and why is their name familiar? Is this granite? What does this symbol mean?"
Lone Fir is 30 acres and 25,000 (est.) burials. It's too much for one two-hour tour. We've created two tours: one covers the area north of the main road, the other covers the area south.
Come join us for the North Tour in October, then the South Tour in November – we'll continue to alternate tours/months.
First Saturday of the month, alternating North and south tours.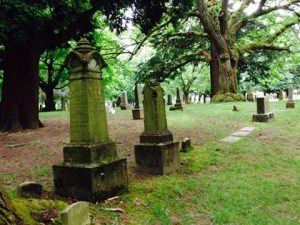 North Tour:
February 1
April 4
June 6
August 1
October 3
December 5
South Tour:
January 4
March 7
May 2
July 4
September 5
November 7
10:00a – 12:00p
Cemetery, Soldiers Monument
Cost: $10 per person
Tickets
Questions: Linda Werts (lindysj@msn.com)
Headstone Cleaning workshops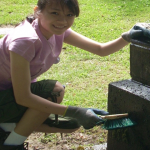 Meet at the Soldiers Monument at 10am for a tutorial on how to clean and spruce the headstones at Lone Fir Cemetery.
The workshop runs from 10am until noon and there is no fee. We provide the supplies! Gloves are handy and please dress to get dirty.
Every Third
Saturday
of the Month – April through September
April 18
May 16
June 20
July 18
August 15
September 19
10:00a – 12:00p
Cemetery, Soldiers Monument
Cost: FREE!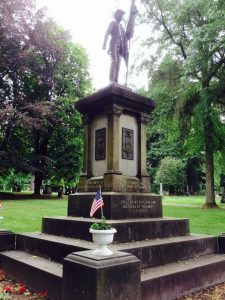 May 24, 25
10:00a – 3:00p
Cemetery, Soldiers Monument
Cost: Free
We are looking for volunteers to be at the table/booth to help us assist visitors at the cemetery. The shifts are from 9:45-12:30 and
12:30-3:15
. These times include set up and take down. We hope to have at least 3-4 volunteers per shift.
If you would like to help or have further questions please contact us at
info@friendsoflonefircemetery.org.
Let us know the shift you would like and please include your phone number with your contact information.