Friends of Lone Fir Cemetery Annual Meeting
Please join us on the evening of Thursday, February 8, 2017, for the Friends of Lone Fir Annual Meeting at Revolution Hall. Revolution Hall is located at 1300 SE. Stark St Portland, OR 97214.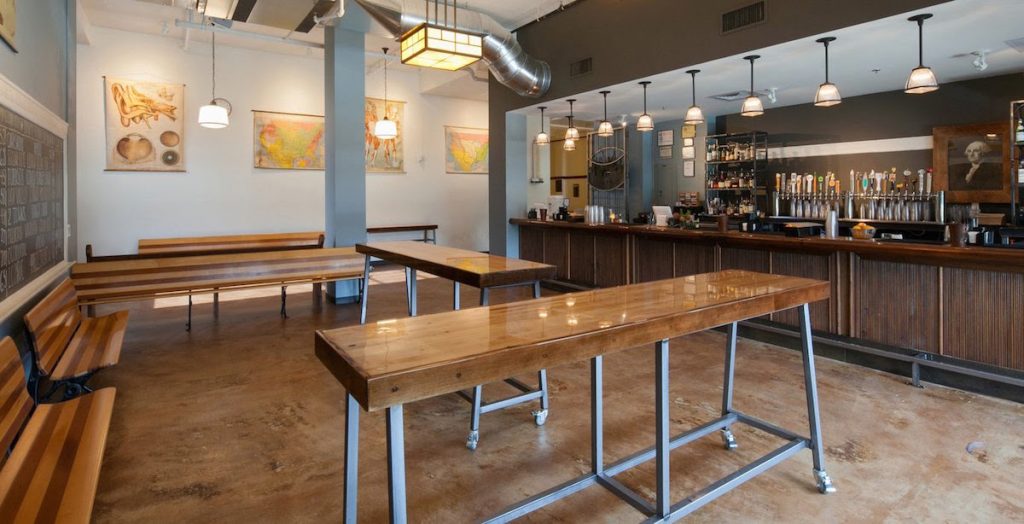 The doors will open at 6:30 p.m. for socializing (refreshments and appetizers will be provided) and our program will start at 7:00 p.m. We'll be sending you more information by mid-January, but we are planning to have a guest speaker and a few interactive conversations about future opportunities for our organization, plus a calendar of events for 2018 and an official announcement about our next tour, the "Politics and Polemics Tour."
If you are not an official member of Friends of Lone Fir, now is the time to join for next year! And if you are already a member, now is the time to renew your membership for 2018!
Membership options are:
$30 contribution for a regular membership
$15 contribution for retirees and seniors
$10 contribution for students
You can submit your contribution online at the Friends of Lone Fir Cemetery website. To make other payment arrangements, please email us at info@friendsoflonefircemetery.org.
To qualify for a student membership, all you need to do is provide some proof of enrollment at any school or participation in any apprenticeship program. For more information, please email us at info@friendsoflonefircemetery.org.
If you plan to attend our Annual Meeting, please provide your RSVP as soon as possible. We have reserved a meeting space that can accommodate up to 50 people and space will fill up quickly. More importantly, if we need to reserve a larger meeting space due to popular demand, we will need to do so by the end of December.
On behalf of the Board of Directors, thank you — friends and members — for helping us out this past year. Our members and donors provided us the sustained financial support we need to carry out our overall mission:
To educate the broader public about the history and importance of Lone Fir Cemetery through tours, workshops, and special events.

To preserve Lone Fir Cemetery's legacy and historic significance, especially in a rapidly changing city.

To restore and replace headstones and other cemetery features for future generations to enjoy.

And to collaborate with other like-minded groups in pursuit of this mission.
Those of you who joined us for a tour, workshop, or other event helped us put that mission into practice, and we genuinely enjoyed your company. We had over 150 people take a tour this past year plus another 50 help us out in our Headstone Cleaning Workshops. Our success as an organization depends on donations of both time and money, and we are truly grateful for all of our donors and contributors. If you have any questions, comments, or feedback about any aspect of Friends of Lone Fir, please get in touch.
May your end of the year holiday season bring you peace and joy, and we look forward to seeing you in February!
Warmly,
Joel Corcoran
Chair of the Board of Directors
Friends of Lone Fir Cemetery
Email: joel@friendsoflonefircemetery.org
Mobile: 503-381-5251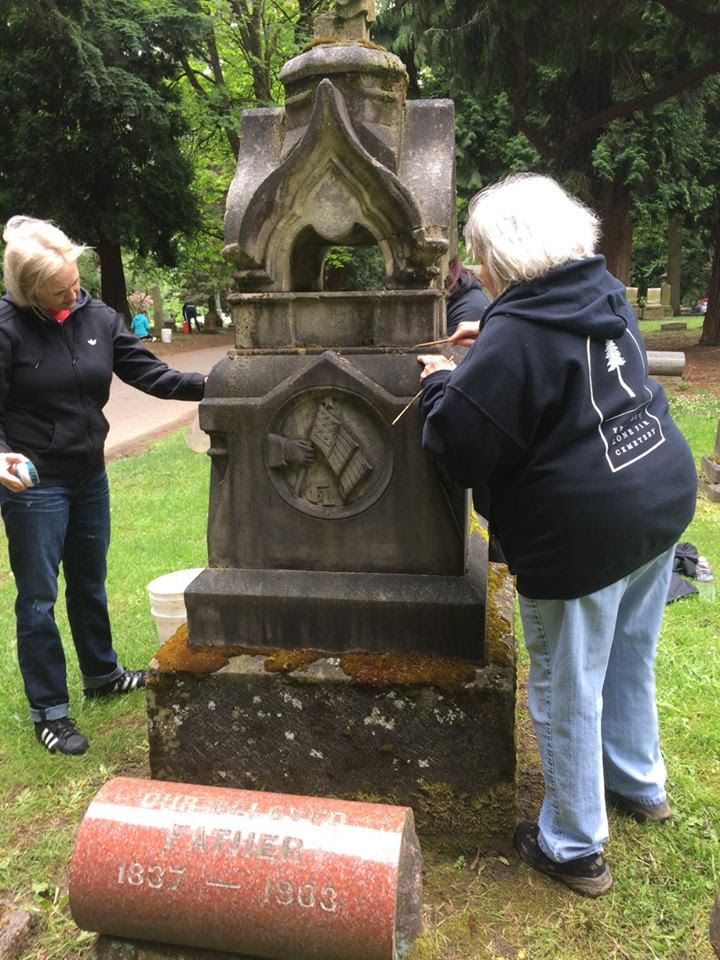 ---