Friends of Lone Fir Cemetery Annual Meeting March 14th 2019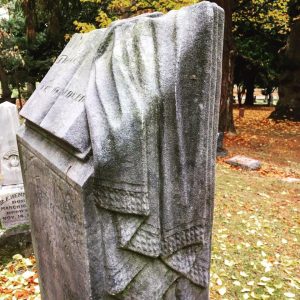 Please join us on the evening of Thursday, March 14th 2019, for the Friends of Lone Fir Annual Meeting at Tabor Space. Located at 5441 SE Belmont St. Portland, OR 97215

We will hold the meeting in a room called the Dining Room which is in the lower level. Parking is available in the church's lot which is across 54th Ave and is closest to the handicap accessible entrance. That entrance is also closest to the Dining Room. If you enter from Belmont Street please choose the lower level door which is to the left of the main stairs. This meeting is free and open to the public. Light refreshments will be served.

We will begin around 6:00 with mingling and social time followed by the meeting proper at 6:30pm. Late arrivals will not disturb the meeting but we encourage everyone to be there by 6:30pm.
During our annual meeting we will talk about the projects and events planned for the next year, we will talk about the composition of the Board and elect new officers. In addition Metro will give a presentation on their cemetery plans for the year as well as hear from selected speakers. You will have an opportunity to ask questions and communicate to the board as well as members of Metro.

If you are not an official member of Friends of Lone Fir, now is the time to join for next year! And if you are already a member, now is the time to renew your membership for 2019!
Membership options are:
$30 contribution for a regular membership
$15 contribution for retirees and seniors
$10 contribution for students
You can submit your contribution online at the Friends of Lone Fir Cemetery website. To make other payment arrangements, please email us at info@friendsoflonefircemetery.org. You may also renew your membership at the annual meeting by cash, check and credit card via Square.
To qualify for a student membership, all you need to do is provide some proof of enrollment at any school or participation in any apprenticeship program. For more information, please email us at info@friendsoflonefircemetery.org.
Our meeting is once again on Thursday March 14th at Tabor Space. Click HERE for our FB Event.
Our members and donors provided us the sustained financial support we need to carry out our overall mission:
To educate the broader public about the history and importance of Lone Fir Cemetery through tours, workshops, and special events.
To preserve Lone Fir Cemetery's legacy and historic significance, especially in a rapidly changing city.
To restore and replace headstones and other cemetery features for future generations to enjoy.
And to collaborate with other like-minded groups in pursuit of this mission.
---